Purchasing Grooming Supplies
You can buy ribbon and make bows for your pet, or you can buy them pre made. Either way is fine, just remember to take them out regularly and brush out the hair.
When buying your grooming supplies, make sure you only get what you need to actually groom your pet. There are a lot of supplies out there and not all of them are necessary to groom at home. Choosing your supplies wisely will save you money and save time during your groom.
DOG BOW SUPPLIES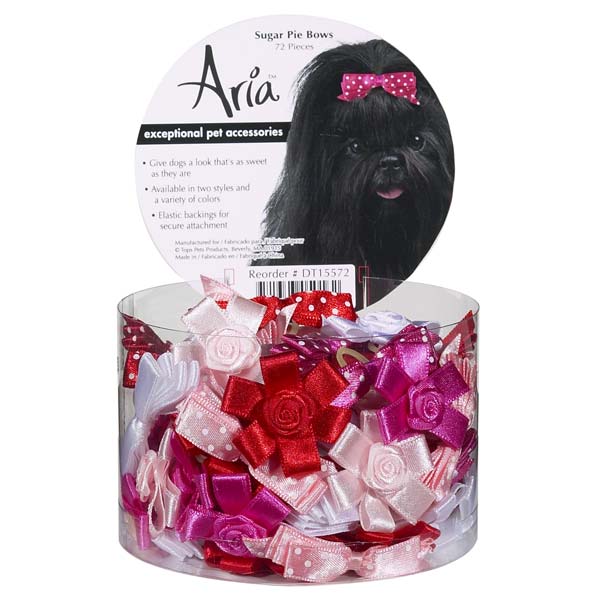 Aria ar-bo with sgpie-15 15 Count - Sugar Pie Dog Grooming Bows